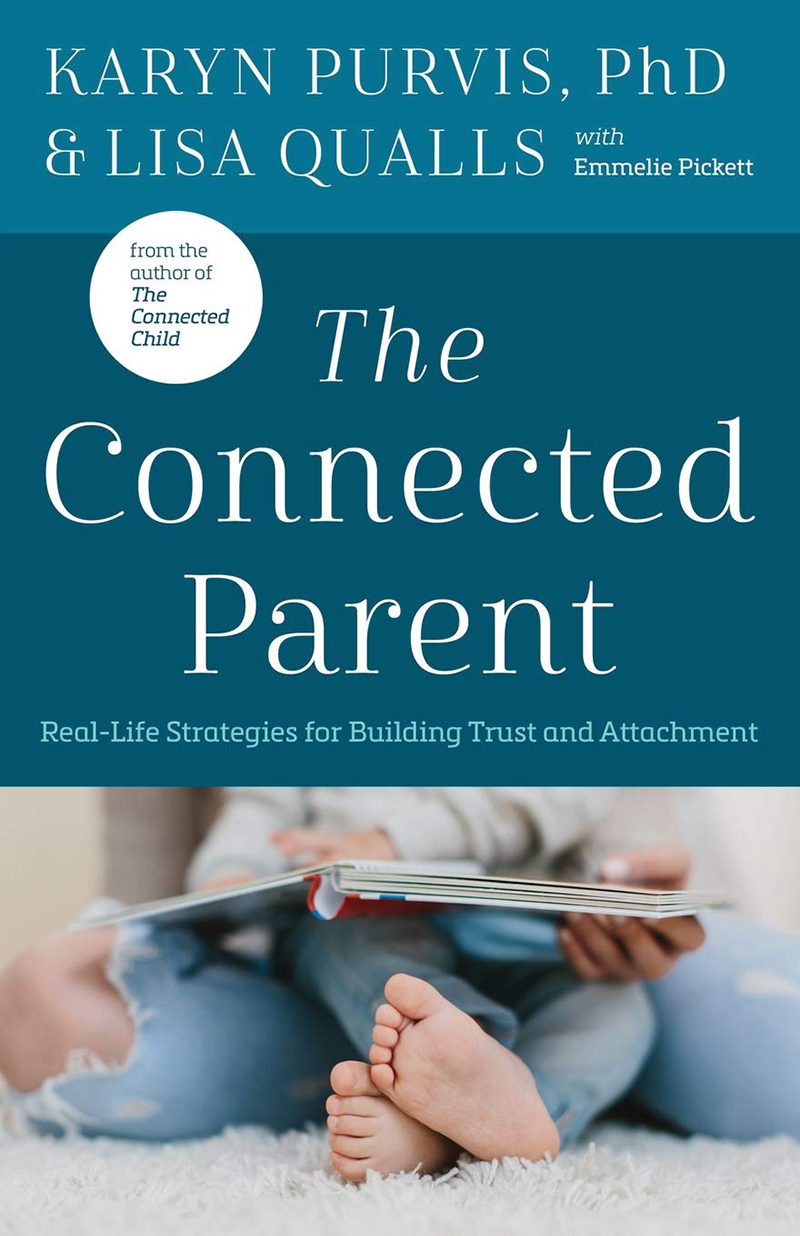 The Connected Parent
by Karen Purvis and Lisa Qualls
Publisher: Harvest House Publisher, 2020
Karyn Purvis was an authoritative speaker, writer, trainer, and passionate advocate for children. Her work has been featured in Newsweek, Focus on the Family, Dateline, and countless other media outlets. She was the founder of the Karyn Purvis Institute of Child Development at Texas Christian University where her tireless devotion to loving and serving children continues to flourish. Karyn's book The Connected Child remains a bestseller over a decade post-publication.
Lisa Qualls and her husband, Russ, are the parents of twelve children by birth and adoption, and sometimes more through foster care. She is the creator of the One Thankful Mom website and a popular speaker at events for adoptive and foster parents. She is also the cofounder of The Adoption Connection, a podcast and resource site for adoptive moms. Using her training as a TBRI Practitioner and her Enneagram certification, Lisa coaches and encourages adoptive parents so they can find courage and hope in their journeys of loving their children well.
Parenting under the best of circumstances can be challenging. Raising children who have come from "hard places," who have their own set of unique needs, brings even more challenges. Some have discovered that the techniques that worked with birth children do not work with adopted or foster child.
You will learn how to simplify your approach using scripts, nurture your child, combat chronic fear, teach respect, and develop other valuable tools to facilitate a healing connection with your child. The Connected Parent will help you lovingly guide your children and bring renewed hope and restoration to you.
The Scripts Guidelines can help build more connections during calm times. For example, a practical application that was shared, is for a child who prefers small, confined spaces.  They pulled out a tent and it made the child feel relaxed and cozy and he loved it. 
There are Practical to-do Lists. as well as new methods of thinking to help heal wounds. This book is helpful in reframing the parenting mindset.
At the end of each chapter, are Key Takeaways that summarize what has been covered.  Following the takeaways are ways to process how the tools can be integrated into the family.
The book gives a wonderful explanation of trauma in children and how it effects their developing brains. It explains attachment and gives one a strong foundation whether trauma in children is new to you or something you have dealt with in the past.
This book is for anyone who wants to connect with the heart of a child. This book demonstrates in very relatable ways the importance of relationship and connection in healing the hearts of children from hard places.
The strength of the book is having two authors.  Dr. Purvis shares her considerable wisdom and knowledge about what the research has taught about the impact of trauma on the developing brain while also giving the tools needed to help heal a child with a history of harm. Lisa Qualls brings TBRI to life with her rich illustrations of what it's like to live day to day parenting children from hard places. 
For those who are part of Network 1:27 this book would be especially helpful for house parents who deal with children from hard places every day.