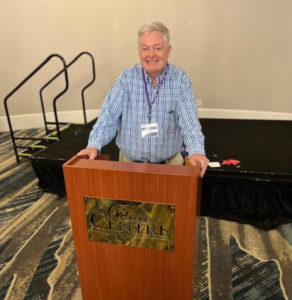 Mount Dora Vice President of Social Services, Chuck Shepherd, as host.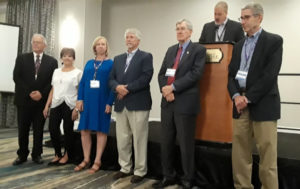 From left to right: Randy Schow, Janice Schow, Vicki Rhodes, Robert Kimberly, James Moore, and Steve Awtrey.
These six individuals were recognized at the conference's opening banquet for serving over 200 years, collectively, helping children and families.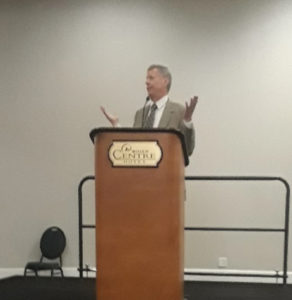 Harold Shank opens conference with "Magical Moments of Mercy".