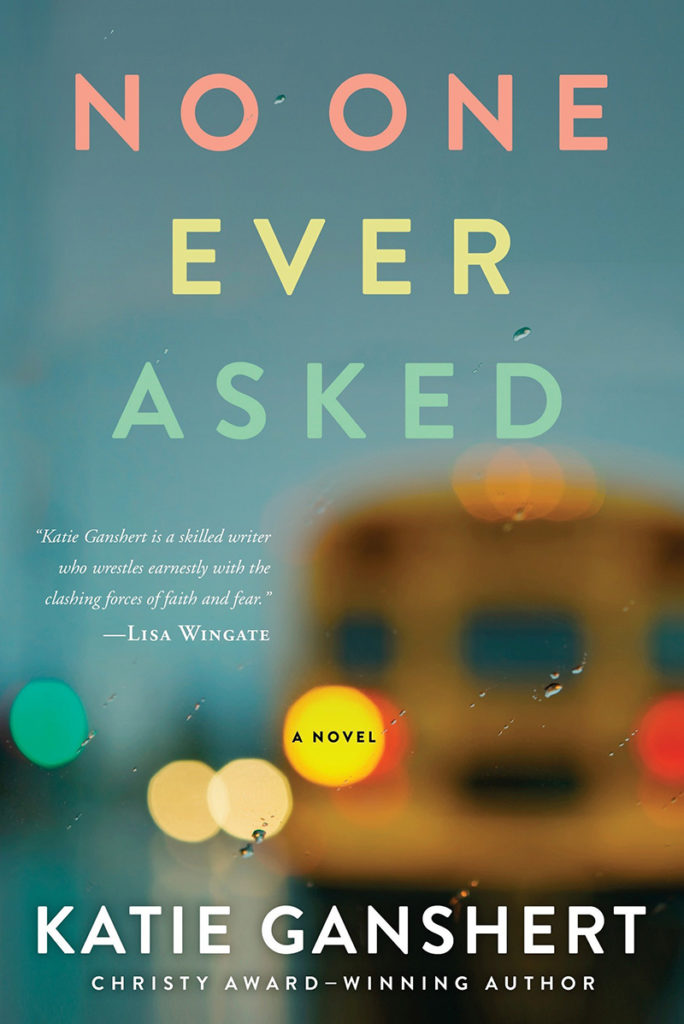 No One Ever Asked
by Katie Ganshert
Publisher: Waterbrook, 2018
Hardback $32.95, paperback $11.37 on Amazon
KATIE GANSHERT is the author of several novels and works of short fiction. She has won both the Christy and Carol Awards for her writing.
Have you ever had conflict with someone of another race?  Or have you made an assumption without knowing the facts?
How well do we really know someone of a different race than our own? This book will help us understand one another and avoid the problems and misunderstandings that often occur between races today.
"No One Ever Asked" touched on a major topic that is relevant today. Reading this book helped me understand the heads and hearts of both the Black and White characters.  Ganshert takes on the issues of race, social injustice, adoption and infidelity. I finished the book feeling like I better understood the hurts and misunderstandings between races and cultures. Forgiveness is also a theme woven throughout the book.
This book follows the stories of three women as both their communities and personal lives go through a pivotal time.
Camille is supposed to be the perfect woman. Yet her marriage isn't what others think it is. With the relationship between her and her husband falling apart, Camille's world is turning into a chaotic mess.
Jen has wanted to be a mother all her life. Now she is finally getting the chance, adopting a beautiful little girl from Africa.  Jen soon finds out, though, that motherhood isn't what she thought it would be. Jen starts to ask herself a terrifying question: is she cut out to be a mother?
Anaya has always wanted to be a teacher, but she didn't want to teach at a fancy school. She wanted to teach African American students in her own poverty ridden community. The only position she can get, though, is at an upper-class white school, where she becomes a black teacher in a sea of white students.
The thread that ties each of the three main characters together is one of integrating students from a failing school district—one that's student majority is black—with the state's top, predominantly white district. There is some backlash, racism, and heated conversations around this.
This is a book that should cause all of us to ask some difficult questions, about topics some try to ignore. This is a novel designed to make you think and ask hard questions, including how you can, "be the change where you're at." (one of my favorite quotes in the book).
The strength of the book is the characters.  The characters are authentic and reveal how we really see one another and perhaps even some of the lies we tell ourselves.
This novel is powerful and can help all of us involved in Network1:27, as we interact and work with children and adults from different cultures, backgrounds, and races.