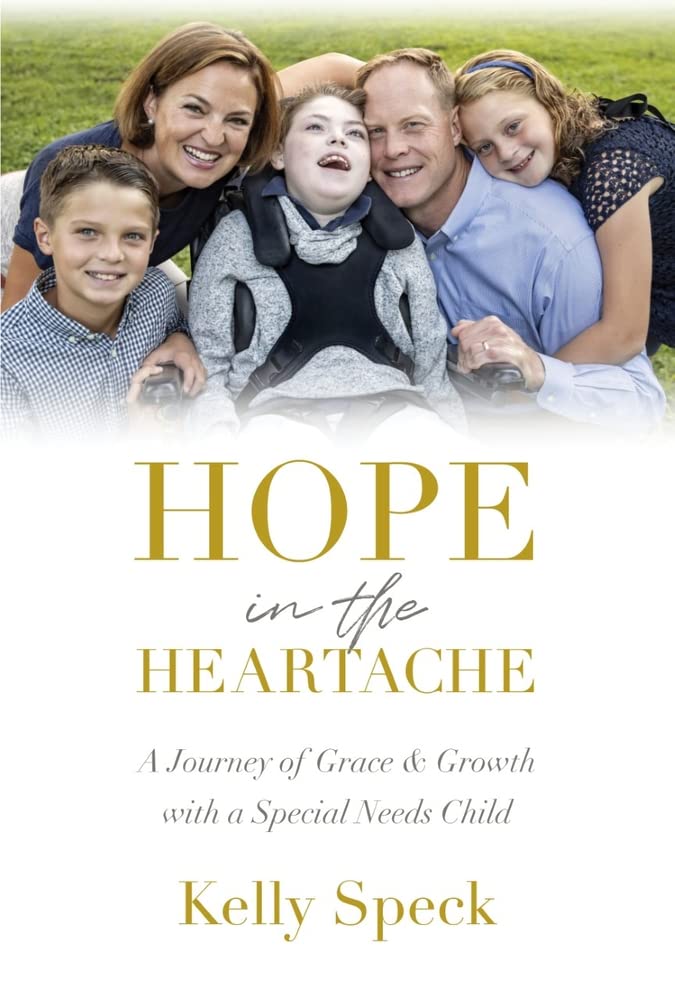 Hope in the Heartache: A Journey of Grace and Growth with a Special Needs Child
by Kelly Speck
Publisher: Ballast Books, 2022
Kelly writes from the experiences in her life of having and raising a special needs child. I read this book with great interest, knowing Kelly's in-laws and somewhat familiar with the situation.
Often, when I am around a family with a special needs child, I don't know what to say or do. I don't understand what they go through on a day-to-day basis. Kelly writes of the journey they have had with their firstborn son, Bennett, who the doctors said the end was near shortly after birth. Kelly's book helps the reader to understand what it is like to give birth to and raise a special needs child.
It is the story of the heartache and grief Kelly and Travis experienced over and over, but also of their resilience, hope and faith in God which they held on to in all circumstances.
This book needs to be read by all whether they have a child with special needs and disabilities or not.
At least two lessons can be learned from this book. First, no matter how difficult or impossible a situation appears, one must hold onto hope. The theme of hope permeates the book. Second, this book helps all to have greater empathy and wisdom as we encounter families with special needs children.
Childcare agencies, educators, and others working with special needs children will benefit from reading Kelly's book and have a greater understanding of what families of special needs children experience.