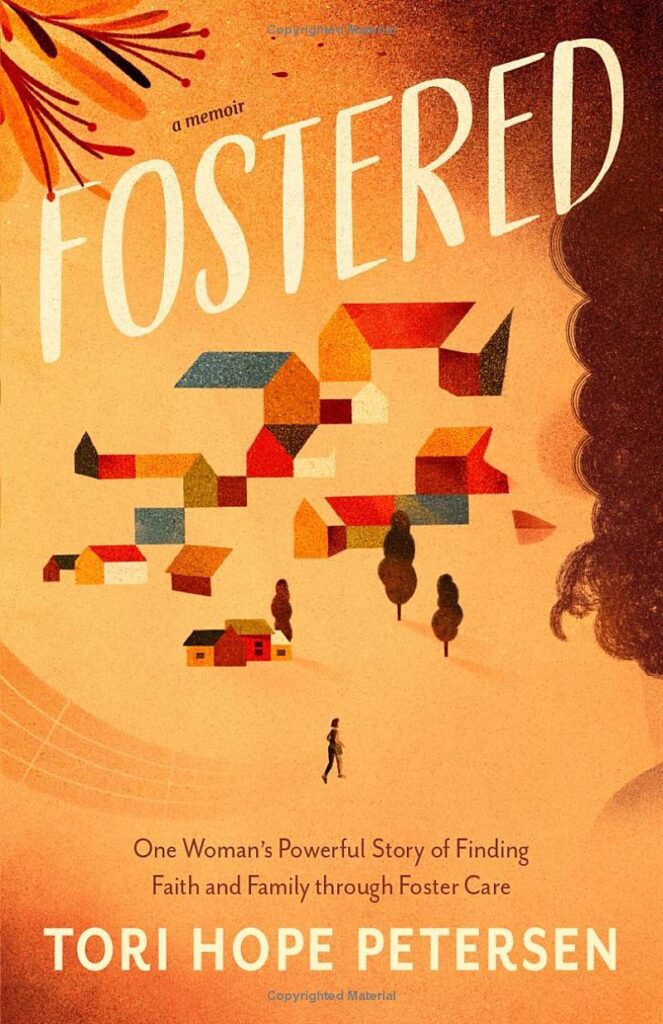 Fostered
by Tori Hope Petersen
Publisher: B&H Publishing, 2022, Nashville, Tennessee.
Paperback, 163 pages. Amazon $12.99
Tori grew up in the foster care system, a bi-racial child in a confusing and volatile world. Growing up with a mentally ill mother and living in twelve different foster homes, nothing was in her favor. And yet, even with a small chance of graduating college and a great risk of being homeless, and jobless, Tori overcame the negative stereotypes and assumptions that attacked her identity.
Tori found hope in Jesus, and in many who claimed to be His followers. She saw and experienced many failures with the foster care system. She is now on the other side being an advocate for foster care, working in foster care reform, adoption advocacy and helping vulnerable people. She is both an adoptive mom and a biological mom.
Beyond this, she is a Track and Field All-American and was named Mrs. Universe in 2021.
"Fostered", is her unique story of what she went through. Tori tells both the good and the bad. After giving her life to Christ, she still struggles in certain areas. This is a powerful reminder that although we can change, what we go through early in life, has a profound effect on us.
This book is a helpful in understanding the foster care system, both the good and bad. If you have ever considered fostering a child, it might be helpful to read this book. It is inspiring to read of Tori who had so many strikes against her from the beginning, found her purpose and is sharing it with others.