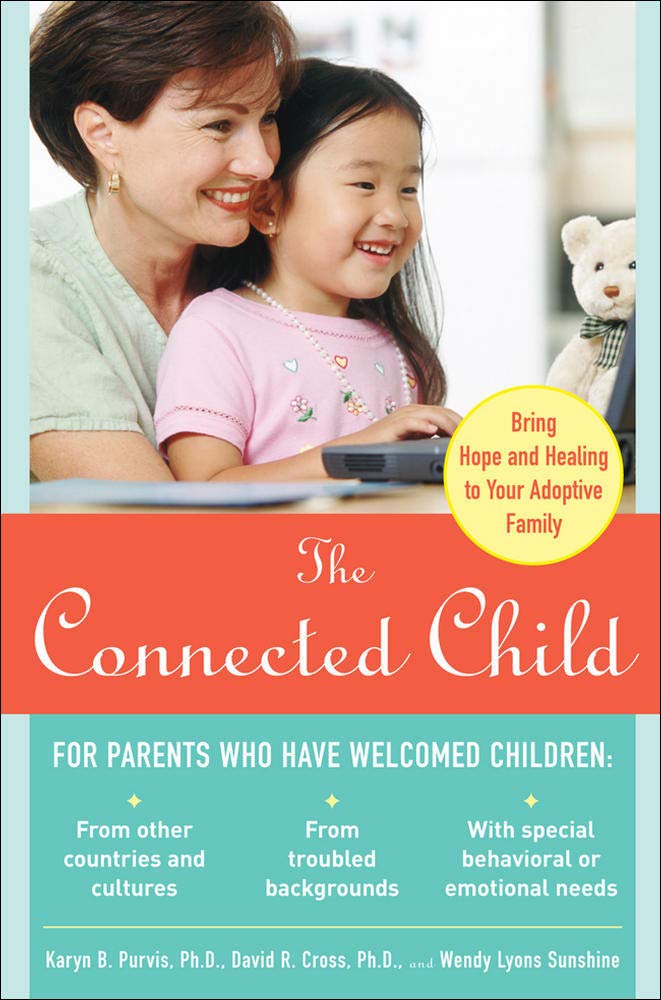 The Connected Child
by Karyn B. Purvis, Ph.D., David R. Cross, Ph.D. and Wendy Lyons Sunshine
McGraw Hill, New York, 2007. Paperback $6.74 on Amazon
Karen Purvis – Director of Texas Christian University's Institute of Child Development of Texas Christian University's Institute of Child Development.
David Cross – Associate Director of Development and professor in TCU's Psychology department.
Wendy Lyons Sunshine – award winning journalist
Are you a parent, or do you know a parent at the end of their rope? Frustrated and confused by their child's behavior and realizing everything they have tried doesn't seem to work, they don't know where to turn.
Written by two research Psychologists specializing in adoptive and attachment, "The Connected Child" uses a holistic approach in dealing with children. This book will help you build bonds with your child, deal with learning and behavioral disorders and discipline your child with love.
"The Connected Child" is written to adoptive parents, especially those who have adopted children that have been wounded or are at risk. Although the adoptive family is the target audience, this book is an excellent resource for all families striving to connect with their children.
Some of the issues addressed are compassion, risks, attachment, dealing with defiance, misbehavior, proactive strategies, stress, life values, and dealing with setbacks.
A strength of this book is the concrete suggestions that are proven and give parents guidance in dealing with many issues they face, whether they are foster parents, adoptive parents or biological parents. A second strong point is helping parents see and understand why the child is acting and responding like he does.
A weakness of "The Connected Child" is wondering if one can implement the hundreds of suggestions discussed. Yet, focusing on one area at a time, and following the practical suggestions given, one can certainly improve any parent child relationship. This straight forward book will be beneficial to parents, child care workers, teachers and anyone working with children. For those who are a part of Network 1:27, I believe it would be especially useful for houseparent's and families who are fostering and adopting.