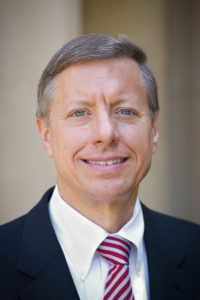 The national spokesperson for the Network 1:27 (formerly known as Christian Child and Family Services Association) is Dr. Harold Shank. He has served in this role of speaking on behalf of Christian child care since 1996.
In his role as national spokesperson for Network 1:27, Harold speaks and writes articles and books promoting Christian child care. His work to promote Christian child care raises the awareness among churches and Christians nationwide.
Harold's latest books take up the biblical perspective on children. A whole section of GodWorks—Joining Jesus on the Journey (Nashville: 21st Century Christian, 2016) reflects on the next generation. In is Listening to His Heartbeat–What the Bible Says about the Heart of God (Joplin, MO: College Press, 2009) the climatic chapter looks at how God has vulnerable and unwanted children at the core of His heart.
Harold recently celebrated his fiftieth year of preaching the Gospel. He has served as president of Ohio Valley University in Vienna, West Virginia; professor at Harding School of Theology and Oklahoma Christian University; and for 32 years he was associated with the Highland Street Church of Christ in Memphis, TN. In the latter role he led in church planting and developing ministries among the poor.
Harold is a 1972 graduate of Oklahoma Christian with a B.A. in Bible. He received his M.A. and M.A.R. from Harding University Graduate School of Religion. His Ph.D. in Theology is from Marquette University.
He is also the author of Loosening Your Grip (1st ed. Fort Worth: Sweet, 1994. 2nd ed. Nashville: Welverst, 2000); Up Close and Personal: Embracing the Poor, with Ron Bergeron and Anthony Wood (Joplin, MO: College Press, 2000); Children Mean the World to God (Nashville: 21st Century Christian, 2001); The Minor Prophets, Vol. 1, The College Press NIV Commentary (Joplin, MO: College Press, 2001); and It's All About God with David Ralston (Nashville: 21st Century Christian, 2004). He provided several chapters in Unfinished Reconciliation: Justice, Racism, and Churches of Christ, edited by Gary Holloway and John York (Revised Edition, Abilene: ACU Press, 2013).
He and his wife Sally have two married sons, Daniel and Victoria and Nathan and Manda. They have three grandchildren.
"The national spokesman, Harold Shank, has helped us to increase the visibility of the needs of children and families and the work being done to meet these needs. He has also encouraged us to examine our focus on the future, and has lifted us up with his inspiring messages." Ralph Richardson, Hope Harbor Children's Home and Academy, Claremore, OK